In a statement, the coordinator of construction of orbital station MIR-2 , Lawyer of Consortium Maria Arkhipova, said that Consortium Space Technologies cares about the safety of human life during pandemic of COVID-19.
Commentary by Maria Arkhipova: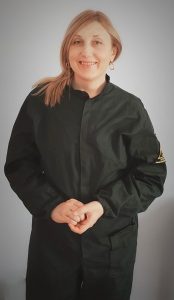 – We are confident that our safety and the preservation of human life depend on our mind. Human life is the highest value that we know how to preserve. Under the conditions of coronavirus, we continue to work on space technologies in order to preserve the most valuable thing – human life. The result of our daily work is our safe home in space. We bring together scientists, engineers, designers, testers, investors, smart and creative people. The pooling of resources, professional management, the safety of human life, the preservation of human life with the help of space technology is a necessary stage in saving human life on Earth.
Let's do this work together.
By producing the public good, we do it with love.
More details in the video of Maria Arkhipova:
www.kosmotech.org