The press service of the consortium Space Technologies said that the consortium specialists are ahead of the plans for implementing the orbital station programMIR-2: the assembly of the MIR-2 prototype planned for 2020 has already begun and will be completed in 2019, i.e. a year earlier.
As it was told in the consortium, advancing the prototype assembly plans will allow earlier and earlier to offer public and private space enterprises a partnership to create an orbital station with artificial gravity "MIR-2" to enable its operation after 2024, when the life of the International Space Station (ISS ).
As explained in the consortium Space Technologies, theorbital station MIR-2 fully meets the current trends in the development of cosmonautics: demonstrates the participation of the private sector in the implementation of space programs, the introduction of technological components, participates in the process of space globalization.
The comment of Julia Arkhipov, the head of the consortium Space Technologies: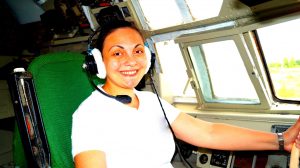 "First of all, I want to congratulate and thank our specialists for achieving high results – anticipating the plans for the implementation of the program MIR-2 for a year is a serious event that demonstrates the ability of a private space enterprise to use human capital effectively. MIR-2 we see as a good reason for public-private partnership, as well as a tool for peaceful exploration and use of outer space in the interests and for the benefit of maintaining international peace and security, promoting economic stability and progress of all participants in the international space market.
www.kosmotech.org