Consortium Space Technologies congratulates its American colleagues, SpaceX and its founder, Elon Musk, who have come a long way since 2002 to fly astronauts, with the successful launch of Crew Dragon and the well-being of astronauts.
Comment by Julia Arkhipova, Head of Consortium Space Technologies: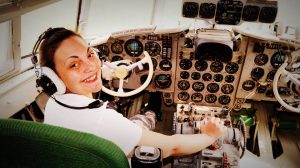 – The launch of Crew Dragon is a good illustration of a successful public-private partnership in the space industry. The technologies used by SpaceX made it possible to obtain both an economical and ergonomic manned spacecraft and significantly reduce the cost of launching one kilogram of cargo into orbit. We welcome the cosmic success of our colleagues and wish them new successful launches.
www.kosmotech.org